Students now take part in classes of in-school learning five days per week at schools across the United States. Elementary Schools and Colleges in many school districts nationwide, are returning to full-time in-school studying as pandemic restrictions start to ease. Most school districts had been operating on a hybrid model for most of the 2020-2021 school year.
Be Prepared When Going Back To School
For many parents whose toddlers have attended school online for most of the year. Mass vaccinations could suggest looking ahead to what the future of in-school classes may be.
We all need to proceed to take Covid safety precautions for now. However, at the same time, we need to be cautious. Within the homestretch of a life-altering event of over a year.
The more you plan ahead as a family unit. The greater it will alleviate any issues your child may have. And in its place equip your little one with necessities. That are needed to feel confident during the transition ahead. If you're aware of the school's safety precautions. Evaluate them collectively so there aren't any surprises when your child goes back to school.
Make contingency plans for changes or accidents. Like masks falling off or falling on the ground or forgetting to wash hands. While adults could forgive their mistakes and continue on, kids could be worried if they forget to do something safety-wise.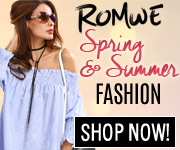 Which could affect their day in an unproductive way. Prepping in advance and carrying additional masks and wipes. Helps us stay sharp and prepared before any emotions or issues take over. You may find that your child doesn't share the worry you feel about going back to school.
Your child may be excited, anticipating seeing friends and Teachers once again and being in that environment. However, being around people once more may induce anxiety or nerves. For some kiddos who have been concerned about getting sick.
Positive Pep Talks Are Required
If you're capable of dealing with these nerves, you could help deal with them when they come up. Practicing reframing worrisome feelings as good wonderful ones. Will be constructive and help improve student's feelings about going back to school.
In case your child has concerns about getting sick, give a quality pep-talk that counters the worry. Something like "I know you are concerned you will get sick. However, you will be wearing a mask and maintaining distance requirements from other youngsters as we talked about. So basically, you will be prepared and doing what you need to do. To stay safe and lessen your chances of getting sick."
Let your child know if they have a feeling of anxiousness. To take slow deep breaths and think of happy times. It sends signals to your mind which are calming and lessen stress. Precisely what children will need if these emotions come up in the event you're not around.
Rates of anxiety and melancholy had been hovering in children and teenagers as coping mechanisms. For many, even simple needs like food security had been ripped out from under them through the pandemic. It has been understood from previous pandemics that symptoms involving mental fitness have traditionally lasted decades after intervals of isolation.
Be Proactive
Parents should plan to proactively chime in about their kid's intellectual health. In spite of the fact that it has by no means come up as a concern before. Search for signs and symptoms of whatever may be wrong. Like isolation, irritability, hot temper, issues sleeping, lack of motivation, lack of enjoyment of normal activities, or issues about security.
I'd suggest having an extremely low threshold to getting professional help if needed. When doubtful, ask your pediatrician. Do not expect every little thing to change in a single day. This is a big transition, it's going to take a long time to reintegrate back to full-time in-school classes again. And the way of life that surrounds it.
Have grades been slipping all over the pandemic? They may no longer go up. Social life turned non-existent? It won't be back in a single day; in fact, socialization may be awkward for a while.
Changes In Routines With Full-time Classes In School
What's more, each person's routines look much different from how they did before. Sleep cycles are off. Commutes must come again. Mealtimes may shift. Essentially all routines will need to adapt back to in-school classes. The best thing you and your student can do is be prepared.
As with every transition, re-entry into full-time in-person classes at school isn't going to be a perfect science. So anticipate hiccups and be able to roll with the punches. Maybe a new infection experience at the school ends up in a closure once again. Or cases in your local community rise, causing restrictions.
Households should still try their best to stay mentally flexible and able to adapt. Recognizing that for some time. Things can be in a dynamic state rather than settle down into a solid schedule and routine. Kids need stability right through instances of change. Be the constant they need in their life. You could be the most important part of their lives and minds. Always be there for them and follow their lead as much as you can.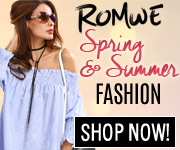 Conclusion
If your child's reactions appear extreme, possibly snippier than usual, or overreacting to reputedly small stressors. The smartest thing that you could do is meet the reactions with compassion, warmth, and calm. If you channel peaceful energy. You'll be capable of sharing that along with your children once they need it the most. And they'll need it.