What Is Frugality
When we talk about cash, a lot of people say that they want to earn a lot of money. But the question really is, are you aiming to earn a lot of money or to have financial stability. Let's face it, the more money you earn, the more you spend. Knowing how to be frugal is a good trait to have in this case. Knowing how to save money in everyday life is important. For example, celebrities earn a lot of money, more than the average person. But time and again it's shown that they spend more and often go bankrupt.
They have to spend on hair and makeup, on clothing, dental care, and others. Since with your job you are mostly in front of the screen watched by people, you have to take extra care of yourself.
How To Be Frugal With Business Expense
Even with sponsors, you also have to attend events that you will spend money on. Another example is for business owners. As your company grows, you have to spend more for further enhancements, for hiring more employees, for expansions etc. Therefore, you have to balance out your spending and your earnings while still being able to save money. Being frugal is definitely a plus here. Creating a budget is necessary to cut costs and save money.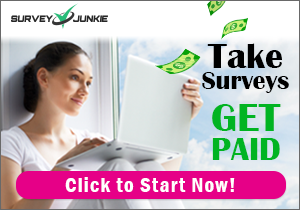 Necessary Purchases Only
Some people will ask, "Is there a way for me to be frugal while still being good with money?" The answer is yes. There are only a few things that you have to keep in mind. Firstly, you have to make sure that the things you spend money on are worthwhile. What you can do is save money and only buy things that have purpose and that you will be around to use for a long time.
When you are buying something, assess first if it is necessary or if it is just a desire. Will you wear those red boots for months or even a year? Or are you just buying them for the sake of your friend's Halloween party. Do you really need a house with five bedrooms when it's just you and your wife? Think about the practicality of a different vehicle other than a two-seater sports car.
Second, you have to budget your money. Make sure that a portion of your earnings still go to your savings. 10% is a good recommended amount. Do not shop just whenever you want to. Have a schedule on when you will go shopping and make sure that you don't go beyond your budget. Allocate your budget to the things you need. Frugality takes constant effort. But it will be second nature if you do it for a long enough amount of time. Make sure that when you shop, it's less of wants and more of needs.
Conclusion
And lastly, spend your money on more important things. If you buy the entire Fall collection of your favorite brand, the following seasons you might not even wear these clothes anymore. Why not just pick and choose the best of the collection instead of the entire collection if possible?
When it comes to frugality, you have to make sure that you are spending your money wisely. Make sure that you won't regret your purchases. Make sure that they add value to your life and that they make you happy. Is it even functional? Will you even use it. Constantly assess your spending habits. While at the same time shopping around and looking for the best deal. It's also, always best to plan a high end purchase and not to rush into it. Use these tips on how to be frugal to your advantage. Happy shopping!