What Is Internet Marketing?
Having solid Internet Marketing strategies is a staple of a successful digital marketer. Internet marketing includes any promotional strategies executed online to reach its target market and goals. Today, all businesses should have an internet marketing strategy as part of their overall business plan.
Top Internet Marketing Strategies
I have put together the top 11 internet marketing strategies to use for a successful marketing plan. Let's take a look at how you can reach more customers and earn more revenue online.
1. Search Engine Optimization
Search engine optimization (SEO) is a group of strategic techniques used to improve your business ranking in search engine results pages. There is 2 categories of SEO. On-page SEO and off-page SEO.
On-page SEO refers to optimizing different parts of your website that affect your search engine rankings. Your website appearance in search engine results pages is determined by a number of ranking factors. Including site accessibility, page speed, keywords, title tags, text length and quality, etc.
Off-page SEO, on the other hand, refers to optimization that occurs off of your website. These primarily involve earning backlinks to your website from other reputable sites.
SEO can help your site rank higher in search engine results pages (SERPs) and ultimately allow you to target and reach more customers to earn more revenue online.
2. Content Marketing
Content marketing involves creating infographics, charts, blog posts, ebooks, guides, and other original content. You can also use visual content like photos and videos to market your business.
Content marketing is one of the best ways to generate leads to your business. It can position your company as an authority in your field or industry, piquing people's interest in your products after reading a helpful piece of content you created.
3. Email Marketing
Email Marketing can be an effective way to maintain a connection between your business and customers. You can entice people to give you their emails through a quality free offer, such as a downloadable resource, called a lead magnet. Or create email opt-in forms on your website or blog.
Once you have their email, you can send periodic newsletters, special offers, digital products for sale and other information your target market would be interested in.
More importantly, you can develop customer loyalty and trust by getting to know your subscribers and their interests. This in turn can also help you create more email open rates and sales.
4. Social Media Marketing
Maintaining a presence on social media can help your company engage with current and potential customers, making it a must-use internet marketing strategy.
You can use social media to engage with users. Provide them with helpful information about your business and products. And develop relationships that generate interest in your business and leads them to purchase.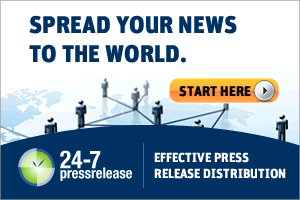 5. Website
A website is a great way to establish your business brand identity. You can use text, images, audio, and video to convey the company's message. As well as inform current and potential customers of the benefits and details of the company's products or services. The website may or may not include the ability to capture leads from potential customers or make sales online.
6. Pay-Per-Click (PPC) Advertising
Pay-per-click (PPC) is a popular online advertising strategy. With PPC advertising, marketers bid for placement in a search engine's pages for specific keywords and phrases.
If your bid is among the highest for any given keyword or phrase. Your ad will appear above organic search results, at the top of search pages when users search for that specific keyword.
The primary benefit of PPC is that your ads can begin sending relevant, qualified traffic to your site the minute they go live. PPC is also cost-effective and you pay only when people click your ads.
With PPC, you can also create remarketing ads to reach people who have previously shown an interest in your product or service on your website.
For example, if someone places a product in their online shopping cart and leaves without purchasing, you can use remarketing ads as they browse other sites and encourage them to return and make a purchase.
7. Display Advertising
You can buy ad space on other relevant websites that cater to your target market. Pricing varies depending on the volume of traffic to the website, length of time, the size and placement of your ad.
8. Conversion Rate Optimization (CRO)
If you want to get more from your web traffic, conversion rate optimization (CRO) can help. CRO allows you to test specific elements on your website. Like buttons, images, and various layouts, to see which versions attract more attention or engagement.
For instance, maybe a blue button receives more clicks than a red button. Or maybe your visitors prefer one image or video over another. Understanding which elements resonate with potential customers. Can help you optimize your site to earn more conversions and revenue.
9. Publicity
Getting your business featured on media outlets can be a great way to reach potential customers. But connecting with the right people to generate more business can sometimes be difficult.
You can submit press releases of company news and announcements through online press release distribution services. While press releases can be effective, they can also be time-consuming and are often ignored.
Another option that can produce better results is to sign up for media requests through Help A Reporter Out.
Once you sign up, you'll receive emails listing requests for professional sources from various media outlets, including newspapers, magazines, radio and TV programs, blogs, and podcasts.
10. Influencer Marketing
With influencer marketing, you can connect with highly influential people on social media networks and have them share information about your products or services with their followers. Influencers are online marketing experts in their own right.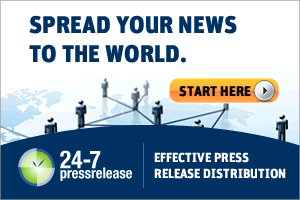 11. Community Participation
You can post and participate in online forums or discussion groups around your area of expertise to establish yourself as a thought leader in that area. Quora and Reddit are great places to start.
Answering questions, replying to comments, expressing opinions, sharing helpful information, or making announcements in a discussion forum is a great way to connect and gain a following that can generate interest in your business.
Conclusion
It is possible to see great results from your internet marketing efforts quite quickly. But, the reality is that marketing, especially the type that generates long-term results takes time.
The better you can connect with your target market and develop a relationship, the better your results will be. If you provide a great product or service and are attentive to your customers. Your customers will provide you with positive reviews, referrals, and recommendations that will help your business grow.